SeniorLoveLinks Senior Dating FAQ that provides online personals services
About Single SeniorsLoveLinks?
SeniorLoveLinks is an online dating site for singles 50 and over and in their prime to meet for friendship, dating, and marriage. Thousands of mature singles have joined our dating site in hopes of meeting other older men and older women to share new experiences with each day. Single Seniors Meet provides online dating services, including online personals and photographs of men and women.

What are you looking for?
Senior Dating
Senior Activity Partners
Mature Friends for Traveling
In A Committed Relationship But Looking
Single Women & Men Looking For Casual Encounters
Short & Long Term Relationships
Casual Group Encounters
Have An Intimate Encounter, One Night Stand, A Discreet Affair, or Have A Longer Term Relationship
Lonely Retired Women / Lonely Retired Men
Meet Mature Older People Just Like You, in Absolute Confidence!
Just create a FREE member profile and in seconds you can start meeting other members from your local area or abroad. You'll have access to member profiles all in a 100% SECURE and ANONYMOUS environment.
Senior Singles Dating Site Features
✓ Browse 1000s of local member profiles who are online right now!
✓ FREE Winks and Photo Sharing
✓ FREE to reply to every sexy member who contacts you
✓ FREE email alerts instantly let you know when someone wants to connect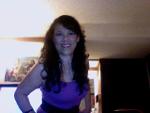 GLORIOUS77
"Christian woman of the most High God HOPING YOU WILL FIND ME AND REALIZE THAT I AM NO ORDINARY WOMAN AS THE OTHERS, TOTALLY AND COMPLETELY DIFFERENT FROM ALL THE REST FOR MY HEAVENLY FATHER RESIDES WITHIN MY SOUL, THE GREAT I AM, PRINCE OF PEACE AND OUR SO"
---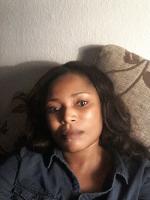 Virginia_take
"You are welcome to send a message"
---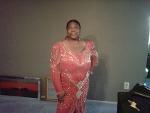 GodsDesire
"Searching for the christian gentlemen who enjoy spoiling their soul mate ( future wife! )"
---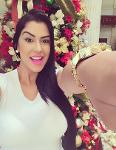 robinhotty
"I'M DONE!!! PLEASE,NO GAMES,NO IMMATURE BEHAVIOR - for you men out there I understand how you feel,there are some men,that do some of the same things these immature guys do.For some of you that are loosing hope,There are still some REAL WOMEN LEFT,& I'm one"
See More...

Free Senior Singles Personals Dating
If you have any info that would be helpful to members let us know. SeniorLoveLinks.com is a free senior singles dating service dedicated to bringing men and women searching for together in one central location. We have thousands of senior women and men liv...
What does SeniorLoveLinks Offer Me?
SeniorLoveLinks -- Senior Matches That Recapture That Feeling
If you're a Senior person who would like to add a little spice into your love life to get the pleasure, attention, affection, and satisfaction you desire, you're not alone. There are many other Senior people out there just like you who want to ignite the lost spark and recapture the feeling of excitement they miss in their lives. It's not uncommon for things to get a little boring after years of retirement, even with a loving group of friends. If you're Senior, but looking for more, SeniorLoveLinks can help. SeniorLoveLinks is an online dating web site that caters to Senior people looking to recapture that feeling. We can connect you with other Senior couples or individuals in your area also seeking fun dating, flirting, romantic Senior affairs, passionate encounters, or just a little affectionate companionship.
SeniorLoveLinks Is Free
SeniorLoveLinks is free and secure provides you with that anonymity through our anonymous email contact system. Our profile hidding feature, ensures you determine who sees your photographs and who doesn't. We also have a new discreet Senior personals chat program featuring a rich chat window that allows members to contact other online dating web site members. New audio and video chatting features are coming soon along with a double blind conference calling system that provides users with an 800 number and pass code that allows you to chat on the phone without exchanging phone numbers. SeniorLoveLinks offers advanced search features that not only allow you to search by preference, but also by location so you can search for Senior dating web site members in your local area. We offer free basic membership and are lower in cost than others.
SeniorLoveLinks Has It All
If you're Senior and looking, SeniorLoveLinks can help you find Seniors that you take as far as you want, whether just a little flirting, a passionate encounter, romantic Senior affairs, or affectionate companionship. Join us today! You can start searching for the perfect match immediately. There's no need to hide your marital status at SeniorLoveLinks. Here, you will enjoy meeting up with other Senior couples and individuals just like you for Senior fun and more.
See our other sites at MonkeyWheel.com - Copyright 2016 by MonkeyWheel Inc.